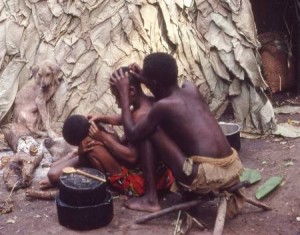 [W]elcome to the X Blog. This is my default internet location, but not my main blog.
My main blog is at Scienceblogs.com, and I also blog monthly at 10,000 Birds and a few times a month at the Minnesota Progressive Project, and elsewhere here and there and now and then (see below for links). I also do other stuff that ends up on the Internet, such as a semi-regular spot on Skeptically Speaking and interviews (where I'm usually the interviewer but sometimes the interviewee) on Minnesota Atheists Talk Radio. And I even, now and then, write stuff that is not on the internet but rather, on flattened out fragments of dead trees.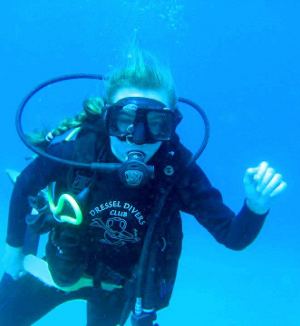 So, this web site (gregladen.com) is the place where I try to keep all this material in one place and semi organized.
I started blogging here, on this domain, with a blog called "Evolution…not just a theory any more" but that old site is out of date, a mess, has been hacked, and is currently in a freezer in the back room. I've moved a selection of posts from that site onto this blog (click "blog" in the menu above) and I'll move more over time.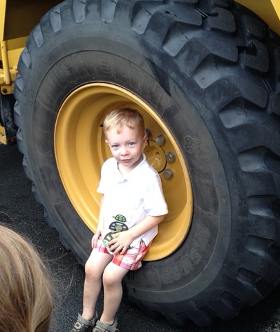 After blogging at "Evolution…" for a while I joined Science Blogs and that became my main blog and remains so today. That blog is called "Greg Laden's Blog." Sometimes people asked why I named my blog after myself. The answer is simple: I didn't. That was the name the managers at Science Blogs wanted to use at the time. The name in use at the time, "Evolution…not just a theory any more" would not do because there were already three or four blogs at Science Blogs with the word "Evolution" in their title.
By the way, as part of the design of "Evolution…" I invented (or more likely re-invented) the use of Darwin's I Think Tree as a design element, which was later also invented by the National Center for Science Education as their logo. For my part, it still exists as a key logo in my t-shirt and coffee mug shop, which happens to be here.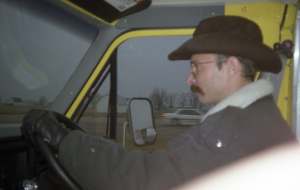 After blogging for a while mainly at Science Blogs, two friends of mine, Stephanie Zvan and Mike Haubrich, started a blog together called Quiche Moraine. That was a somewhat different kind of writing project, in which we each contributed a weekly piece that was looked at by the other two authors before being posted. We covered a lot of ground, but one of our goals was to be a relevant blog by the time the 2008 election came around. Which didn't exactly happen, although one or two of the items we produced were passed around by the politicos.
I've recently gone through all of my contributions to Quiche Moraine and combined them with a closely related items from elsewhere to produce a selection of about 30 posts that I'll update or rewrite (or in some cases, leave alone) and repost here at the new X Blog for your amusement. Thanks go to Stephanie for her eagle eye editing on most of those (though any remaining mistakes are mine, of course).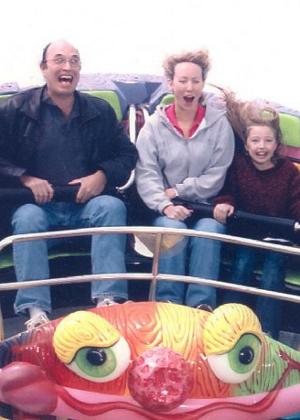 As some of you may know, for about five months or so I also blogged regularly on a multi-blog network where my contribution was called "The X Blog." Since that was fairly widely read, I decided to name this site "The X Blog" and to move most of the posts I had put up over there onto this site. So, if you are looking for something from either "Evolution…" or "The X Blog" it is either here or I deleted it.
In the future, this site, "The X Blog: New and improved" will be where I'll write about issues that don't fit well with"Greg Laden's Blog" at Science Blogs, which has been branded by National Geographic and now has a somewhat different function.
Please visit …
And use the menu on this site to find:this blog; a selection of interviews, radio spots, etc.; and other items of interest.
You can contact me at this email address.
By the way, you may be wondering what all these pictures are for. They seem to be context free and rather gratuitous. Well, that's what they are. Context free gratuitous pictures that represent moments in my life, family, etc.